DISTILLATION INTENSIVE WEEKEND
When: POSTPONED UNTIL AUGUST 2023
Location: Fleur + Forage Herbal Studio, Kirkwood
Cost: $250  plus a material fee $20
Limited Space: 8 students
During the distillation intensive you will learn how to run a distillation with an Alquitar and Column copper stills and how to use hydrosols and essential oils in different skin and herbal preparations.
We will run a total of three different distillations over the weekend; using both fresh and dried plants so we can experience how different (and similar) they are.
Students will help harvest and process the fresh plant materials and set-up the stills.
With the finished hydrosols and essential oils we will make a face cream, a flower essence and set-up a tincture. The students will take home a 15mL spritzer of each hydrosols, a 2oz jar of face cream, and a 5mL bottle of flower essence.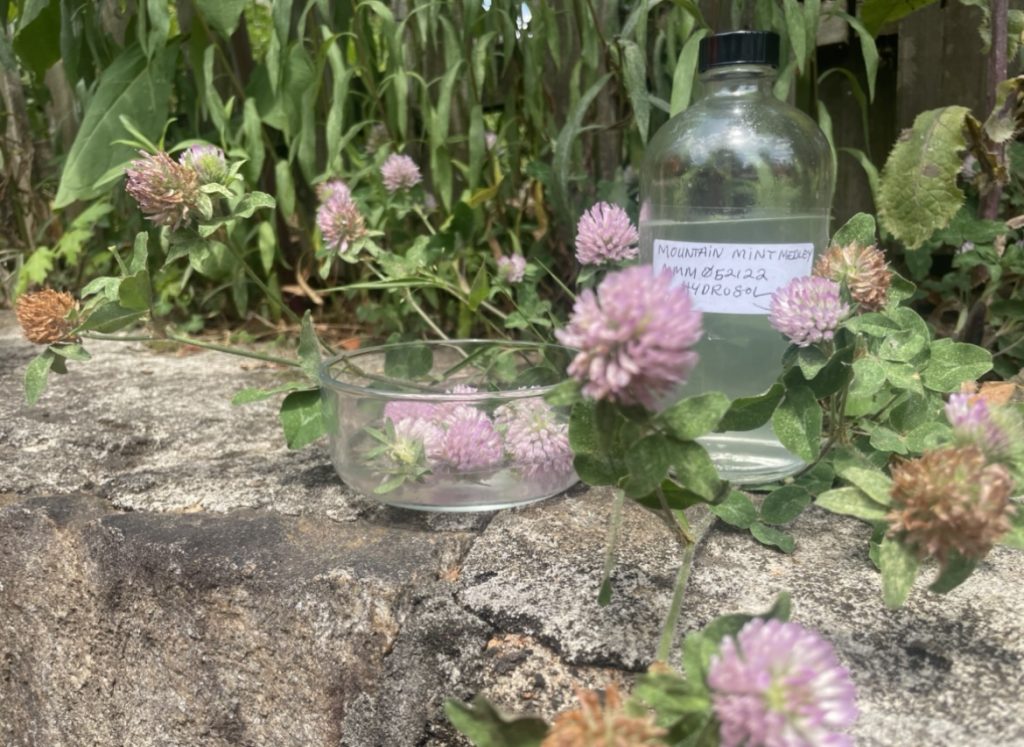 Tentative class breakdown, subject to change:
Friday:
*Intro
*Processing and soaking of resinous and dry plants
Saturday:
*Distillation of soaked fresh plants and dry plants (in 2 different stills)
*Lunch
*Distillation of fresh plants
*Clean-up and set-up for Sunday
Sunday:
*Review from Saturday
*Skin and herbal preparations with hydrosols and essential oils made in class
You can sign up for the course on the Events page.