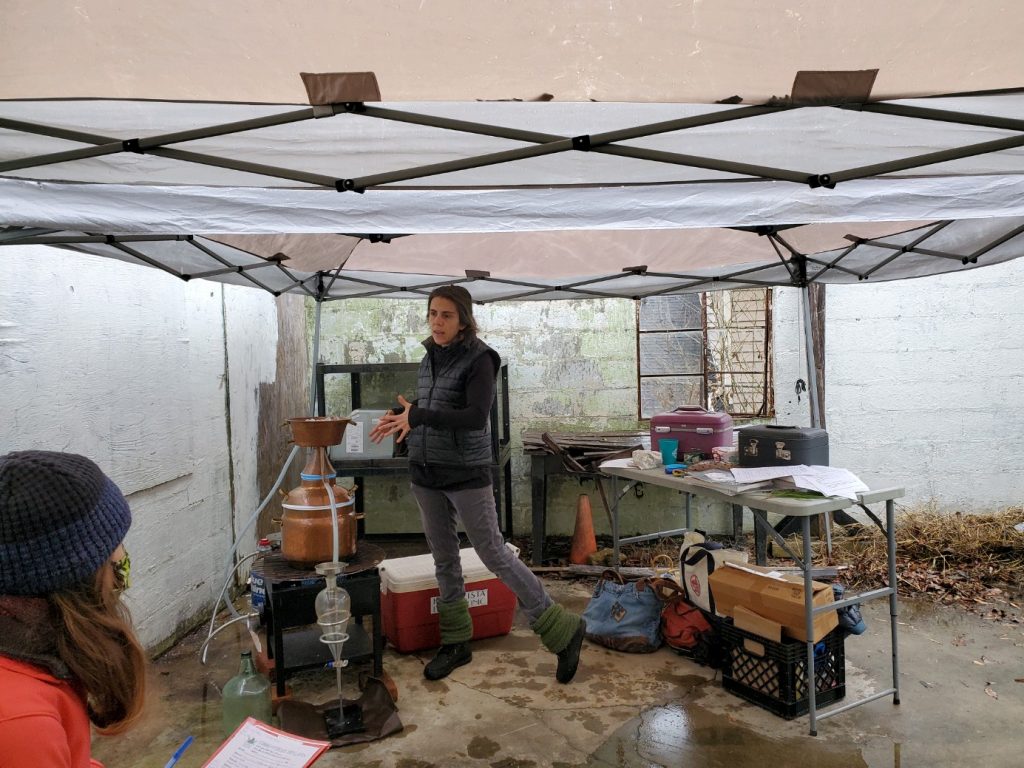 In 2022, I will hold 4 distillations which will take place on the equinoxes and solstices. Each hydrosol and essential oil distilled will be a representation of what is growing in Atlanta each season. So each blend will be unique and seasonal.
Hydrosols are the water portion of a non-alcoholic distillation, they contain a minute amount of essential oil among other plant constituents.
In 2021, I distilled 4 seasonal hydrosols to raise funds for Grow A Row.  In 2022, the funds raised from the sale of hydrosols will go to fund the Fleur + Forage Free Clinic.
The first class will be held on the Spring Equinox, March 20th, from 1-4PM. We distilled a blend of mountain mint, nettles, cleavers, lemon balm, ground ivy, purple dead nettle and bee balm. The hydrosol can purchased by donation here: https://fleurandforage.com/purchasing-hydrosols/
The Summer Solstice distillation will take place on June 21st from 4-7PM.